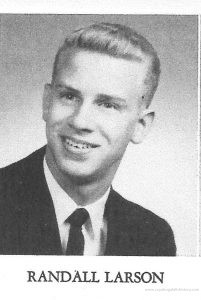 1962 Cuyahoga Falls High grad to be inducted into OSU Hall of Fame
by Jeff Brewer
Dr. Randall (Randy) Larson, a 1962 Cuyahoga Falls High graduate, will be inducted into the Ohio State University Athletics Hall of Fame on Saturday (
2016).
A state high school champion diver, Larson won the 1964 NCAA individual diving crown on the 3-meter board and would earn All-American designation three times each on the 1- and 3-meter boards making him a six-time All-American for the Buckeyes.

Larson was a finalist at the 1964 Olympic Trials and was a three-event finalist, including platform, at AAU Nationals for three consecutive years.  He also was an Ohio State co-captain his senior year.
A graduate of the OSU College of Dentistry, he is a retired U.S. Army colonel with 30 years of service and resides in San Antonio.  He continues to coach and judge high school, college and AAU divers.
Randall (Randy) Larson, Men's Diving (1964-66)
A national champion and All-American, Randy Larson is one of the most decorated divers Ohio State has ever seen. The 1964 NCAA Champion on three-meter and three-time All-American on both one and three-meter, he set a standard by which all Ohio State divers should be measured and added another chapter to Ohio State outstanding history of diving.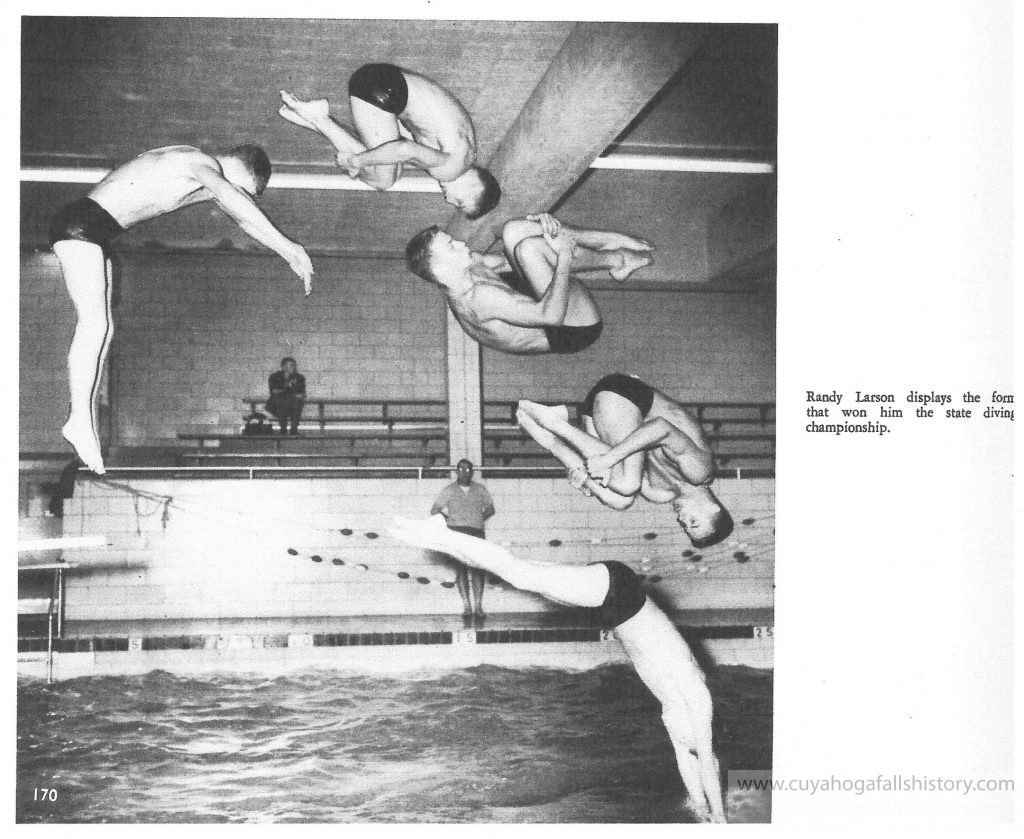 Larson began his career as a sophomore in the 1963-64 season during a time when freshman were not eligible to compete at the varsity level. Larson proceeded to earn All-America distinctions in all six events he entered in his career, and between Big Ten and NCAA Championships he never finished outside of the Top 6 in any postseason event. His national championship made him the seventh consecutive Buckeye to take home the title in that event and the 11th in a 12-year span.
Larson was a finalist for the 1964 Olympic Trials and a finalist on both one and three meter boards, as well as platform, at AAU Nationals all three of his varsity seasons. He served as a co-captain during his senior campaign in Columbus.
___________________
Compiled by Dale Leach