Mar 8 2016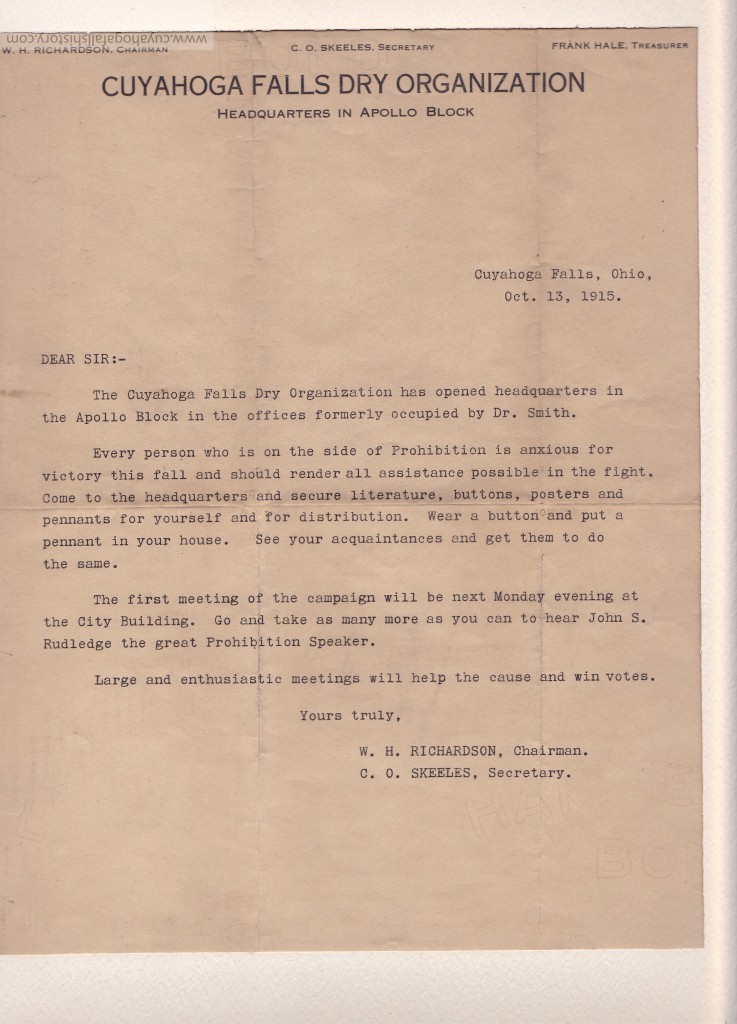 Cuyahoga Falls, Ohio, Oct. 13, 1915.
The Cuyahoga Falls Dry Organization has opened headquarters in the Apollo Block in the offices formerly occupied by Dr. Smith.
Every person who is on the side of Prohibition is anxious for victory this fall and should render all assistance possible in the fight. Come to the headquarters and secure literature, buttons, posters and pennants for yourself and for distribution. Wear a buttons and put a pennant in your house the same.
The first meeting of the campaign will be next Monday evening at the City Building. Go and take as many more as you can to hear John S. Rudledge the great Prohibition Speaker.
Large and enthusiastic meetings will help the cause and win votes. '
W. H. RICHARDSON, Chairman. C. O. SKEELES, Secretary.