Jun 28 2016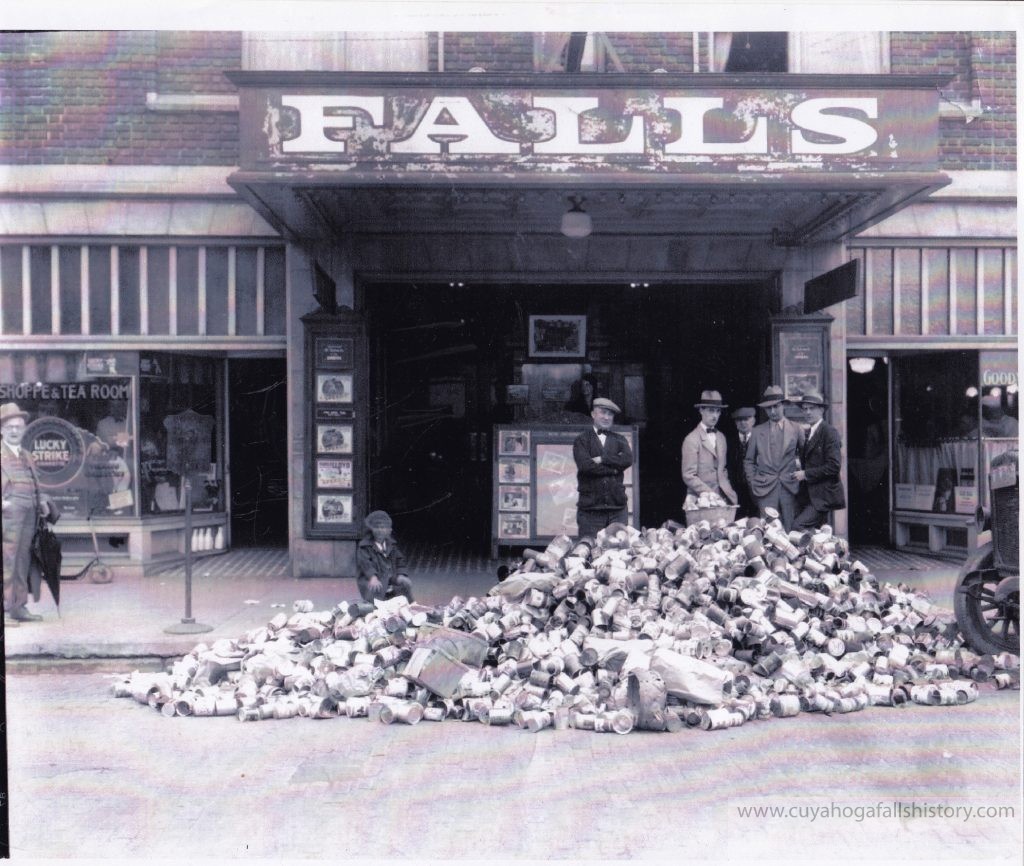 Reverend Louis Greene, chairman of the civilian defense salvage committee in the Falls, announced today that 300,000 pounds of scrap of various kinds have been sent from the Falls to aid in the nation's war effort, up to October 1.
Rev. Mr. Greene also announced he had received a request from the War Production Board that tin cans be salvaged. "our war effort needs every tin can in this country," Rev. Greene said, "from today until the war is over. Tin and steel – we want every single ounce. Housewives are asked to start immediately preparing and storing every tin can used. Cut of both ends, wash thoroughly, remove label and step on can heavily, flattening the body of the can. Create in every home a tin-steel bank. Later we shall be notified as to collection of the prepared tin cans."
Cuyahoga Falls' more than 3,000 school children this week have been making an intensified drive in the collection of salvage materials, and huge piles of junk in all school yards testify to the efficiency of their efforts.
Thousands of pounds of salvage materials of all kinds have been collected by the children. Everything imaginable goes to make up the junk heaps.
Fifteen children on Tifft Street started their own junk pile in the neighbor's yard. The children ranging in age from 5 to 14 years, in two nights and a day collected over three tons of scrap. In their pile was a bomb from World War I, also a miniature steam locomotive, which actually runs, and which cost $400 new.
The key collection conducted in the schools, which is now about completed, produced approximately 400 pounds of metal – some keys!
Although a special effort has been made this week, with the campaign by school children and the aid of other citizens, it is not expected to slacken the pace until the war is over and won, Rev. Mr. Green said. He urges all citizens to collect every particle of salvage material possible and take it to the city dumping grounds or call WA-2182 and trucks will collect it if it is too heavy to handle.
The Falls Reporter – October 9, 1942