May 10 2016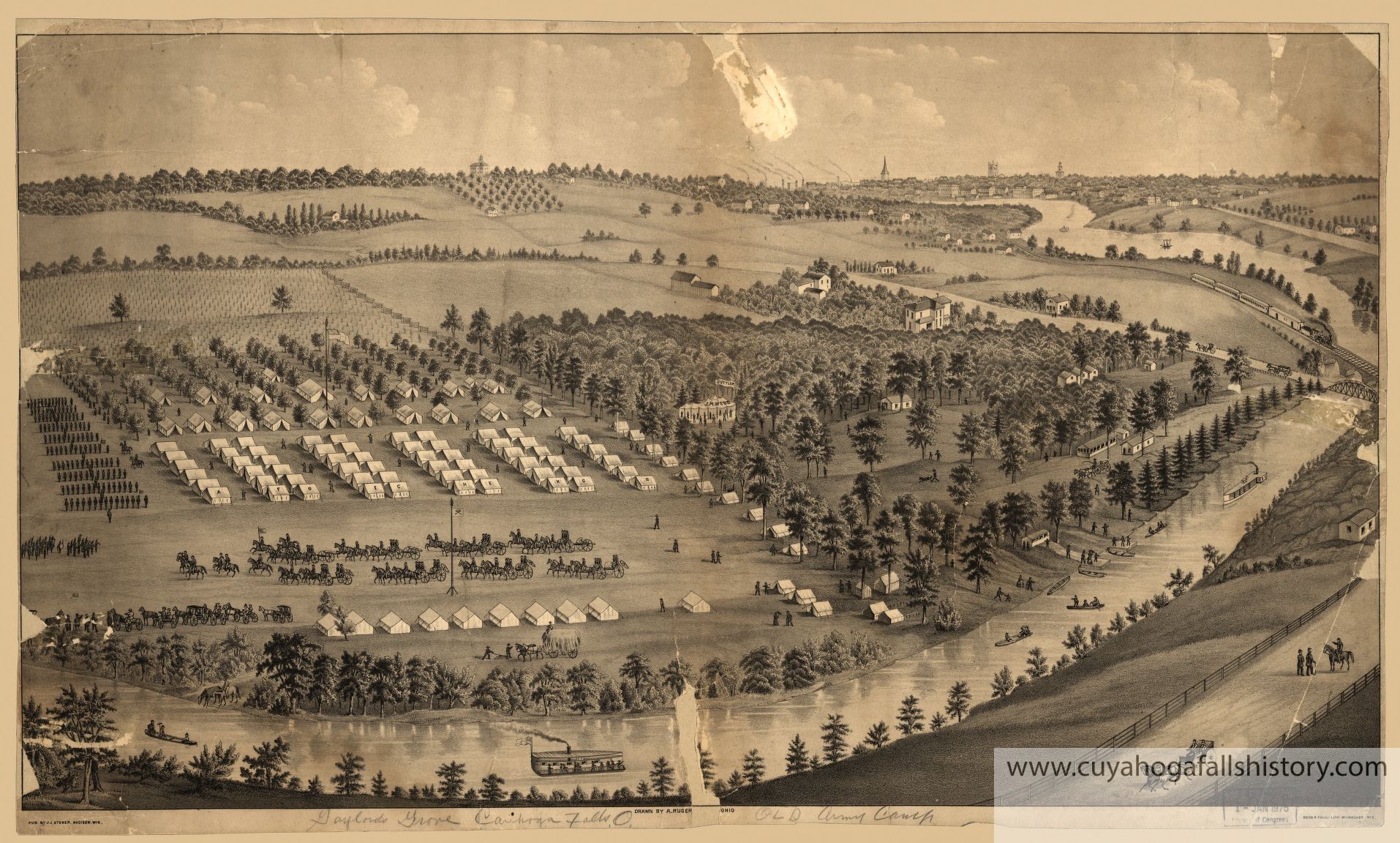 Camp Foster, an army training camp, was in Gaylord Grove where the River Estates (Oak Park Blvd) is today. The 8th Regiment and 6th Battery who trained there were among the first units to answer President Lincoln's call to arms at the outbreak of the Civil War.
Other Civil War Tidbits
According to author William Doyle, The Village of Cuyahoga Falls sent nearly 200 men into the Union Army during the Civil War.
The Falls trained units traveled 6,000 miles during the Civil War and took part in 39 battles.
Ten Falls men were lost on April 25, 1865, when the prison ship "Sultana" was sunk in the Mississippi River at Memphis, Tenn.