About CFHS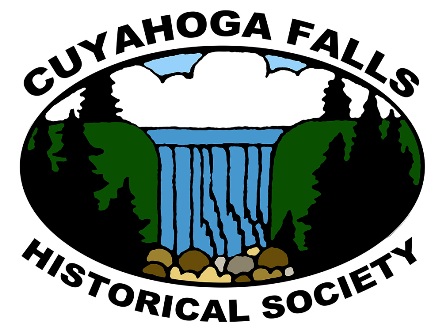 The Cuyahoga Falls Historical Society began on November 7, 1979. Members consisted of Ray Sutliff, William Barth, John Bender, Connie Jenkins, John Wafer, Ione Hoffman, Virginia Bloetscher, and Nina Perkins.  Eric Thompson, columnist for the Falls News Press and local historian spoke at this inaugural event. The Historical Society was  incorporated as a non-profit organization on January 22, 1980. 
In June of 1986, a small room on the third floor of the Quirk Cultural Center was donated by the Cuyahoga Falls Parks and Recreation Department to be utilized as a museum.  As the museum grew and space became limited, a move was made to a full size classroom where viewing of the artifacts was made available. This occurred in March of 1987. 
The year 2000 marked another significant move for the museum to 2751 Hudson Drive. The Cuyahoga Falls Historical Society called the first floor of this building home for the next six years. 
The City of Cuyahoga Falls purchased and remodeled a building to house the new Cuyahoga Falls Historical Society Museum.  The building at 2083 Cook Street, with the dedication and hard work of its members and many volunteers officially opened its doors to the community February 2, 2007.
 The Cuyahoga Falls Historical Society Objectives

Preserve & promote interest in the history of Cuyahoga Falls
Collect & preserve historical records, documents and artifacts
Organize & catalog artifacts to provide their accessibility to the public
Engage in & support research related to the history of Cuyahoga Falls