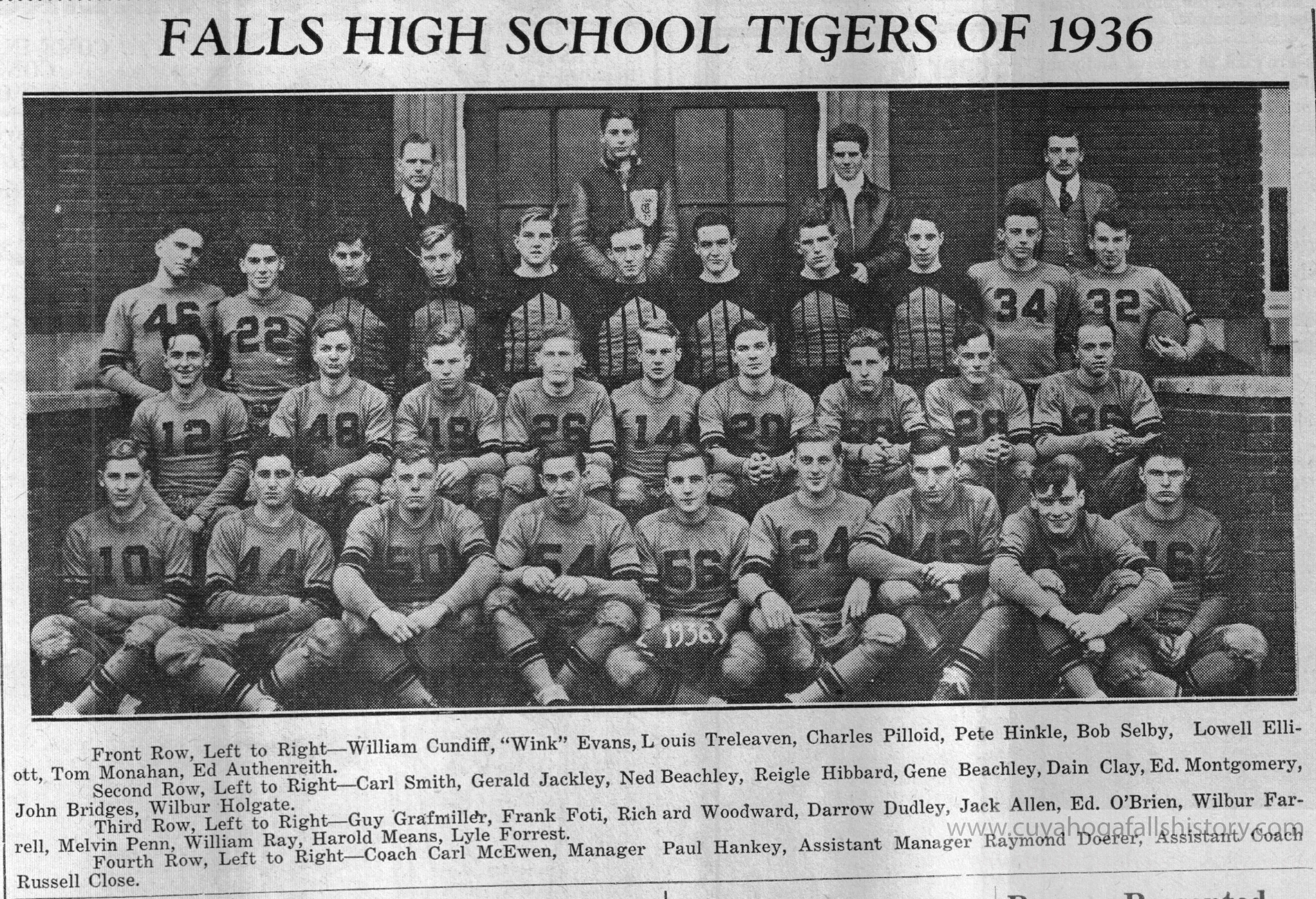 Front Row, Left to Right – William Cundiff, "Wink" Evans, Louis Treleaven, Charles Pilloid, Pete Hinkle, Bob Selby, Lowell Elliott, Tom Monahan, Ed Authenreith.
Second Row, Left to Right – Carl Smith, Gerald Jackley, Ned Beachley, Reigle Hibbard, Gene Beachley, Dain Clay, Ed Montgomery, John Bridges, Wilbur Holgate.
Third Row, Left to Right – Guy Grafmiller, Frank Foti, Richard Woodward, Darrow Dudley, Jack Allen, Ed O'Brien, Wilbur Farrell, Melvin Penn, William Ray, Harold Means, Lyle Forrest.
Fourth Row, Left to Right – Coach Carl McEwen, Manager Paul Hankey, Assistant Manager Raymond Doerer, Assistant Coach Russel Close.