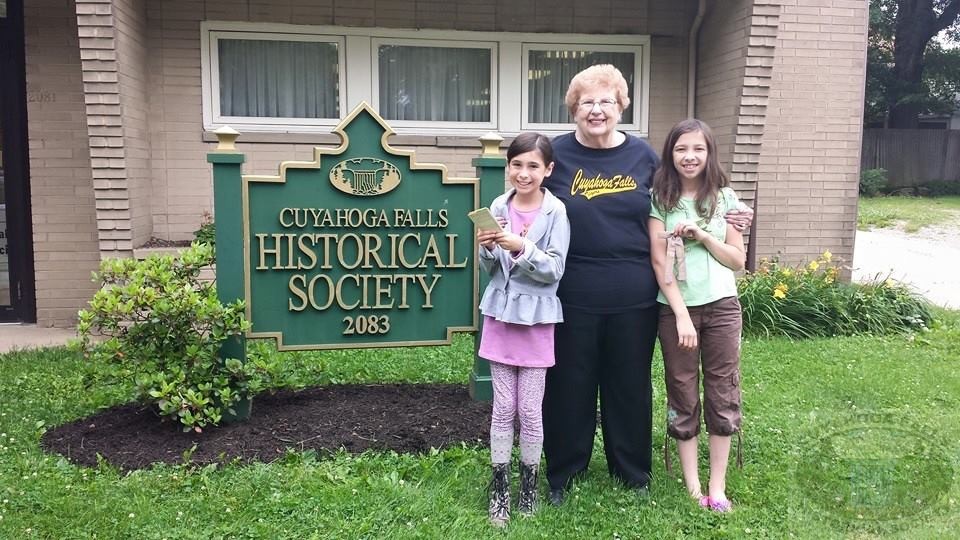 Here are Sophia Dye and Nora Greer who joined our curator Irene Metz for a tour of our kid friendly museum. Children and Teens are welcome to ring an old time door bell, see a 280 million year old boulder, look at 'old-fashioned' toys and see what the school buildings looked like when their grandparents attended – and much more.
2083 Cook Street

Saturday July 11th 2-4pm

Monday July 13th 9-12pm

Sunday July 19th 2-4pm

Monday July 20th 9-12pm

Saturday July 25th 2-4pm

Monday July 27th 9-12pm
Upcoming Events
Summer Hiatus for Business meeting and presentations at the Cuyahoga Falls Library from July thru August. We'll see you in September!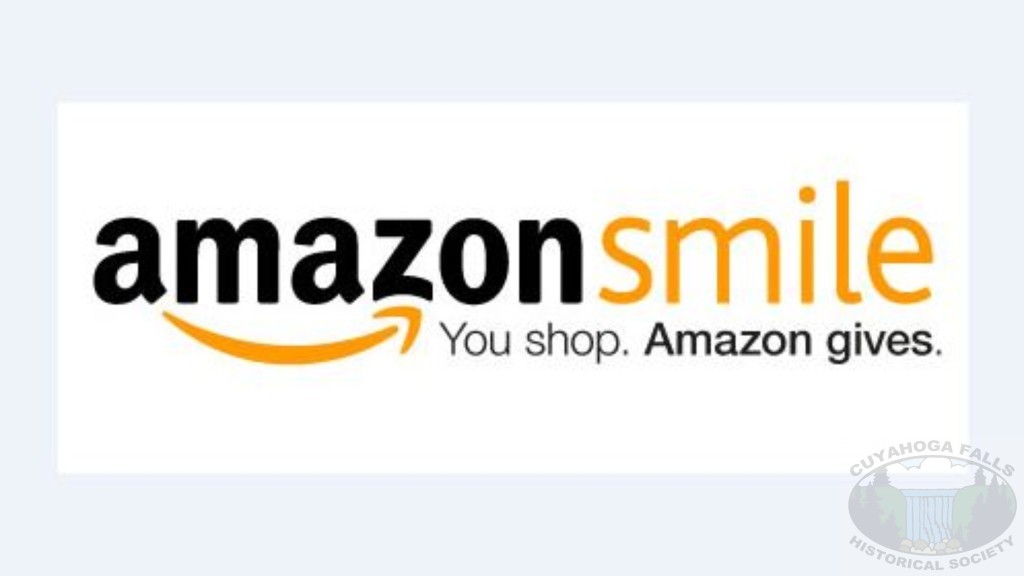 Do you shop at Amazon? You can help support the Cuyahoga Falls Historical Society by shopping at smile.amazon.com.  Just sign into your account and choose to support Cuyahoga Falls Historical Society, Inc.
Amazon donates 0.5% of the price of your eligible AmazonSmile purchases to the Cuyahoga Falls Historical Society.
AmazonSmile is the same Amazon you know. Same products, same prices, same service.
We love it when schools visit!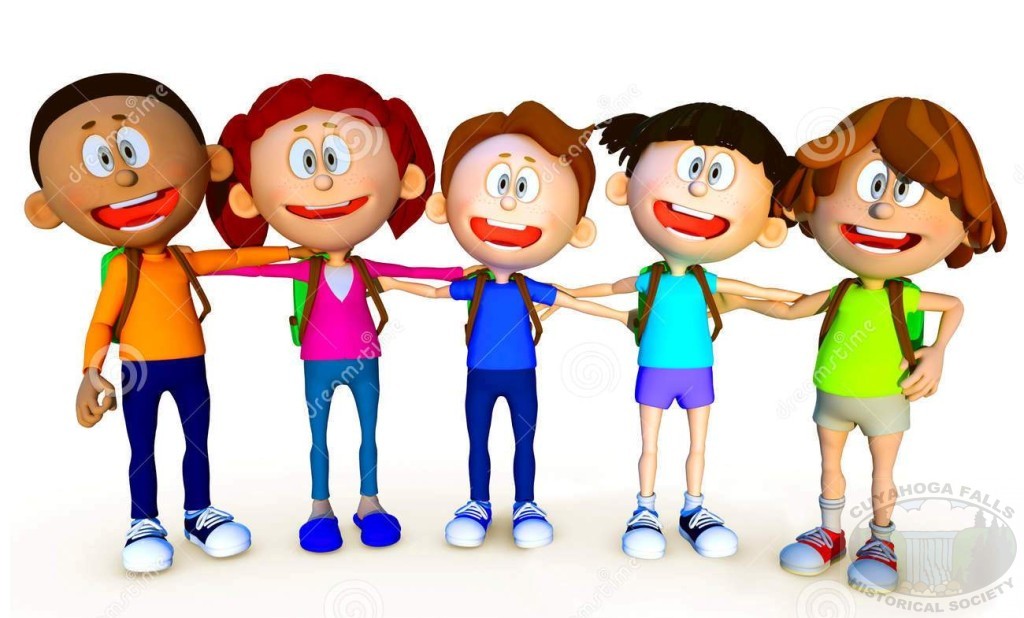 On Thursday the Cuyahoga Falls Historical Society Museum hosted an impressive group of third graders from Immaculate Heart of Mary School.  When they contacted us we set a special time during the day for them to come and view our exhibits. Prior to their visit they researched the museum on our Facebook page, and our web page. When the day arrived, they came armed with both questions and their iPads.
As the group went through the museum listening to our Curator (Mrs. Metz) talk about the exhibits, they were busy taking tons of pictures of the artifacts with their iPads.  The teachers said that they will go through all their pictures, and talk more about what they learned while in class.  We asked that they share back with us their experiences of their day at the museum.
We are always happy to see groups of school children or scout troops come through and see our treasures. If you have a group that is interested please contact us at 234-817-0132 or at cuyahogafallshistory@gmail.com.